If all the women's shelters are occupied, please contact the Violence against Women helpline on 0800 0116 016 or the women's shelters and advice centers directly.
We are here for you – you can count on us.
On this page we like to inform you quick and simple about available places in women's shelters in Rhineland-Palatine. Additionally you will receive information about nearby advisory centers for women and further offers of support in Rhineland-Palatinate.
We are listening
We offer protection and accommodation for you and you children
We respect and understand you
We inform about the law concerning protection against violence
We accompany you on your way out of violence
This is how can find assistance
You can move the mouse directly over the map of Rhineland-Palatinate
The coloured symbols on the map represent women's shelters
Green indicates available space for women with or without children
Yellow indicates that there is space for women without children
Red means that the women's shelter is fully occupied
As an alternative it is possible to enter a location or a postal code and to activate a search in the surrounding are to find women's shelter and advisory centres for women.
Note: the respective women's shelter decides about the allocation of available space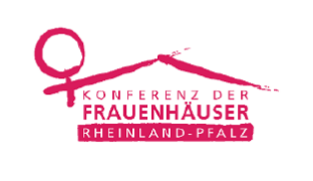 www.frauenhaeuser-rlp.de
You will find more information about our work on the homepage of the Konferenz der Frauenhäuser RLP.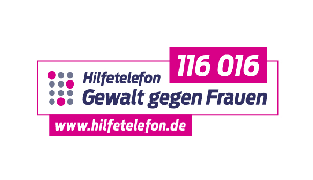 www.hilfetelefon.de
The help-line (Hilfetelefon) "Violence against Women" is nation-wide offer of advice for women who have suffered violence or still do. Under the number 08000 116 016 and via online advice the help-line supports affected persons on 365 days a year and around the clock. Also relatives and friends as well as special workers will receive advice anonymously and free of charge.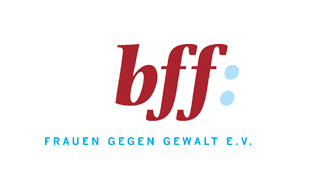 www.frauen-gegen-gewalt.de
In the federal union of women's advisory offices and women's help-lines an estimated number of 170 women's advisory offices and women's help-lines are linked together. Since more than 30 years women and girls, who are affected by violence, will find easy and close-bye assistance.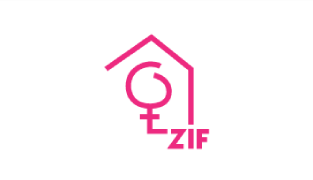 www.autonome-frauenhaeuser-zif.de
More than one third of the women's shelters in Germany call themselves "Autonomous Women's Shelters" (= Autonome Frauenhäuser). They work as independent non-profit organisations, are not linked to political parties or religious confessions and consider themselves obliged to the slogan "Women support Women". At the homepage of ZIF you will find a wealth of important information about violence against women.
www.frauenhauskoordinierung.de
The nation-wide network office of the associated houses, meaning the women's shelters run by the different German social welfare organisations.

Women's Shelters Rhineland-Palatinate - Hints
Tip: for your safety – cover your tracks in the Internet
If someone who threatens you has access to your email-account, then that person can read all of your email sent or received. Should desire that your account is secure against any undesired access you ought to use a password which is not easy to guess, bets a combination of letters and figures. Any incoming emails threatening or harassing you should be printed so that you have evidence if needed.
You can erase your traces in the net:
History/Cache:
Your Internet-Browser stores information, data and graphics of web-sites visited by you lately. To prevent other persons tracing them you have to deleted the data stored via the settings of you browser.
Mozilla Firefox:
Click on the menu "Settings" and select "Data Protection and Security". Best way is to empty "History" as well as web contents. Alternatively you could simply use the "Private Modus".
Microsoft Edge/Google Chrome:
Click on the menu "Settings" and select "Data Protection, Search and Services". At the field "Delete Browser Data" select the desired Options. Alternatively you could simply use the "Private Modus".

Women's Shelters Rhineland-Palatinate - About us
Women's Shelters Rhineland-Palatinate offer help
There are ways out of violence and prospects for a future without violence.

There are currently 18 women's shelters in Rhineland-Palatinate, which offer women of 18 years or older and their children affected by violence refuge and support as well as information and advice. Women's shelters offer anonymousness, security and protection and are geared towards the principle of support to achieve independence (for a description of what is offered by the individual houses click the respective links on the map).

The "Conference of the Women's Shelters in Rhineland-Palatinate" is a union of all women's shelters Rhineland-Palatinate and was founded in 1995 at the level of the working staff. Since then we engage successfully at the level of the state as at the federal level aiming at the reduction of violence in close social relations and the improvement of the system of assistance.

The point of view that "who beats has to go", the possibility, to issue a restriction of against the perpetrator, marks a turning point in dealing with violence against women. The work of women's shelters thereby did not lose its importance!

Since inhabitants of women's shelters temporarily moved their live centres into the women's shelter, many actual developments affect very directly the work of the women's shelters. First of all the legal Changes in the field of laws concerned with childhood and custody, the right to asylum, the rules for unemployment benefits and social support as well as the health policies.

As Conference of the Women's Shelters we are closely monitoring these topics and get actively involved in the discussions.

The "Conference of the Women's Shelters in Rhineland-Palatinate" has established itself as a reliable and competent partner of cooperation at state level and acts as a strong representative for the rights and interests of women who are victims of male violence in close social relationships.
Special Group Children: A women's shelter is also a children's shelter
The Special Group Children was founded on the 4th of May 2006. It meets four times a year. Participants of the Special Group are permanent staff members of the women's shelters in Rhineland-Palatinate, with the focus of work on girls and boys and sometimes also with the mothers. All co-workers posses a professional education or a university degree.
To improve the net-working of the Women's Shelters in Rhineland-Palatinate concerning children and juveniles and to represent them publicly this Special Group was initiated.
The aims of the work are:
Net-working the co-workers concerned with children in the Women's Shelters in Rhineland-Palatinate
Regular exchange about the contents when working with children and mothers
Further development of the contents of the work
Improvement of the standards of work in the Women's Shelters in Rhineland-Palatinate
Recognition of the effects of violence in close social relations on children and juveniles and adequate interaction with the affected children and juveniles at all social and political levels